You know, I often joke that I have the gift of prophecy. Who knows – I might!
It's just never been something I thought about pursuing lol.
When I was contemplating my word for 2020, I wrote four additional words on the side that I'd use for each quarter as an 'evolution' of sorts. I loved my word pick for 2020, but I couldn't seem to shake the extras, so they stayed. (This wasn't anything I was trying to take seriously.)
However, my first quarter word was grace and when I tell you that's what I've had to give myself with people, the changes in my job, this transition of things during this COVID-19 outbreak and more, GRACE would be an understatement.
In January, I received a promotion on my job because someone else shifted out of the company. I'm grateful, but I had no clue what I was getting into. All I knew to do was what I've done in the past – strap up my boots and get to work. Add in shifts in church commitments, the death of a family friend, and the coronavirus outbreak and you've created yourself a perfect storm. I was doing just enough to keep my head above water on all fronts while embracing every other challenge coming my way. The first quarter of this year has seemed to drag on forever and speed right by all at the same time.
As the shift to April was upon us, I promised myself I'd get back to WORK. As I flipped back through my Powersheets to review my goals (because I'd honestly lost sight on them the past month and a half), guess what the second "extra" word from before was?
Yep. Work.
Am I a prophet or am I living out my own words subconsciously?!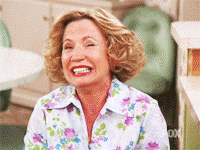 The fact is, I'm working from home and there's no reason to NOT put in some type of work. Where we going?
Nowhere. There's no excuse. (Unless you've committed this time to rest. In that case, carry on because (re) learning to rest is work all on its own.)
My goal this month is to simply be present in the things that are tugging at my heart and stop getting distracted by my fear. I want to write (here), I want to walk and run, I want to record videos – both fun and inspirational, I want to sing – I miss singing! I want to dance. I want to teach. I want to talk. This quarter, I'm doing the work I need to do to accept that I am a person who can and wants to do all these things and help people and serve Jesus. I'm doing the work to accept that I don't have to present a perfect front to the world because that's what everyone else is doing.
Haven't we already tackled comparison?
Let's graduate from that level and just show up in the world with the best effort we have today and keep it moving. Say what you're meant to say. Do what you're meant to do. Live on purpose.
This month, I'm excited to do the following:
Finish three books
Save some cash
Write and publish a few blog posts
Declutter
Learn how to wear lashes
Have social media free weekends
Call a friend or loved one once a week
Move my body
And read the Bible
I see all these things as life-giving so I can be a life giver in the world. I'm excited to get started.
Let me know in the comments if you'll hold me accountable and to which item! (Lashes, am I right?)
We all need accountability and I don't mind asking.
P.S. If you need some extra support during these uncertain times, send me a message. I'm happy to pray for you, give advice via email or tell you a joke. Don't be a stranger.